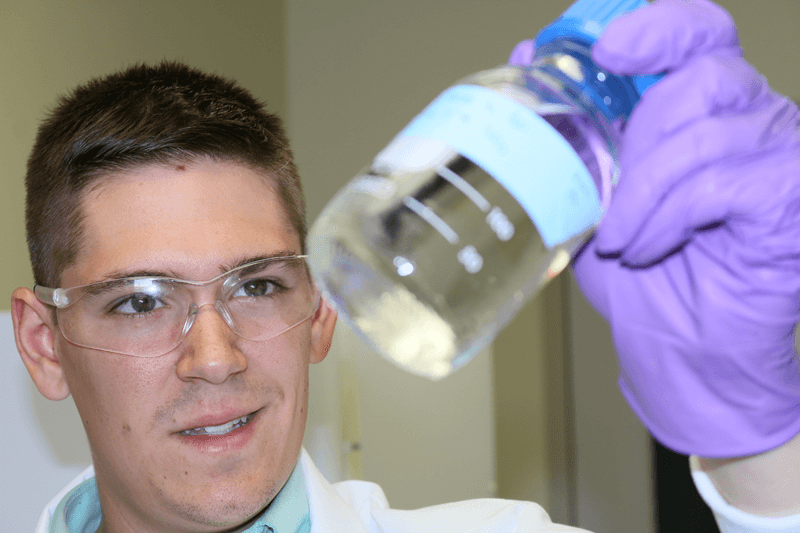 Austin Steward
Austin Steward is a third year Bioengineering major with a pre-med track with the direction of pediatrics. Austin was part of a select group who gained early access to the Tufts University of Medicine through the Maine Track Program Early Assurance.
"Coming to the University of Maine, I am a third-generation student on both sides of my
family! I chose Bioengineering because it was the perfect melody of what I wanted for my
career as well as what I enjoy scholastically. "
"My aspirations are to attend medical school and become a practicing pediatrician in the state of Maine. I was actually just accepted into the Tufts University School of Medicine Maine Track Class of 2023, in an early acceptance program. I will Co-op at IDEX next summer!"
This is a unique opportunity because it will allow Austin to partake in a four-year program where he will be spending time at the main campus in Boston and the Maine Medical Center in Portland. This early assurance also allows accepted students to avoid taking the MCATS, which are the traditional entrance exams into Medical School. However, they do have to submit an application and be accepted, interviewed and then submit an updated transcript with spring semester grades.
"The Department of Chemical and Biological Engineering provided me with the team work ethic and problem-solving abilities that combined with my medical knowledge to make me a unique and qualified candidate. The Honors College helped to fill out my education by providing humanitarian discussions that are important to be aware of in the medical field. Helping us to personally answer questions such as what it means to be human, what is self-fulfillment, and how our culture is shaped."
Tufts was the school of choice because besides the early assurance Tufts allows students to have a rural medicine experience, which greatly interests Austin. The program offered is more of a longitudinal sequence versus sequenced base, which allows the students to have a complete picture of medicine while creating a broad network of doctors and patients.
Even with the MCATS no longer being a worry, Austin is still on track to finish his degree requirements for bioengineering while including courses he thinks will benefit him as a future physician, as well as completing his Honors Thesis to remove arsenic from drinking water here in Maine. He is also incredibly involved on campus as he is the Vice President of his fraternity ATO, the organization of the dance marathon, and Bioengineering Club.
"UMaine has a very personalized academic atmosphere. Professors take the time to not
only learn your name, but learn about who you are as a person. This translates directly to
leadership and research opportunities. Students benefit from funding that comes to the
larger title that "The University of Maine" offers; while being funneled down into their smaller community of a department."
"To me, UMaine is so much more than the place where I am getting my education; it's my
home and it's the College of My Heart Always! The community and atmosphere at UMaine
is one of inclusivity and involvement. I had a professor once say "don't let your classes get
in the way of your education" and I really take that to heart. So much of what I've learned
about myself, and the skills I have gained have come from outside of the classroom.
"A major part of that growth has come from my Brothers in Alpha Tau Omega, America's
Leadership Development Fraternity. I have been supported by many wonderful leadership
opportunities, such as Vice Presidency, that helped shape me into the leader I am today! I
was distinguished as the University of Maine Emerging Fraternity Leader of the Year."
"The #1 piece of advice that I have for incoming students is to get involved! Find something that you love and pour yourself into it. Whether that is Greek Life, Research, or one of the many clubs we have on campus everyone can find something that they truly care about."