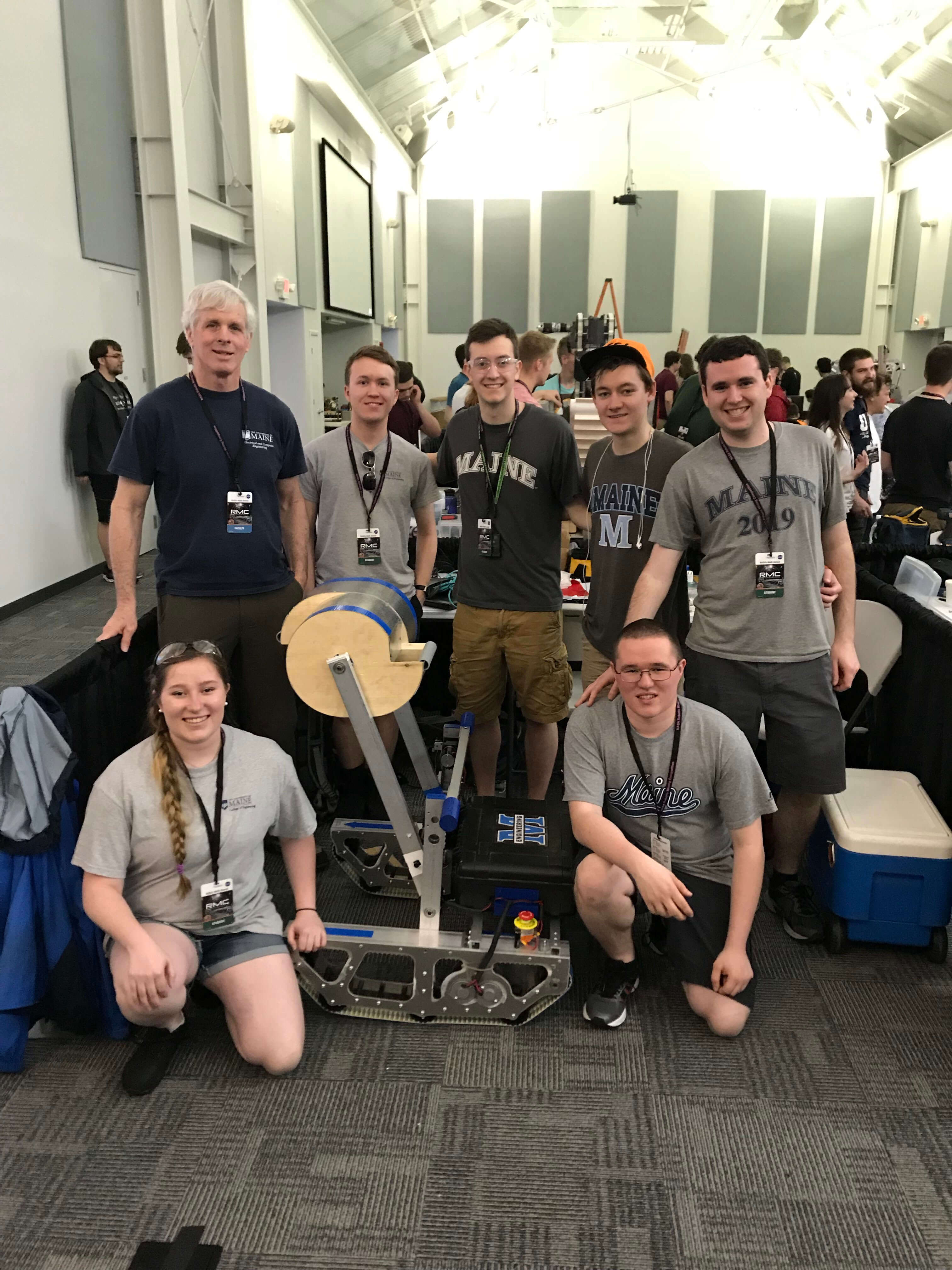 Black Bear Robotics Compete in FL
The Black Bear Robotics Team is in FL now getting ready to compete! They had an eventful Day 1 at the RMC. The night before they rebuilt their robot (they shipped it in pieces in their suitcases) in their hotel. They did a time lapse of it, which can be seen on the College of Engineering Facebook page.
Here is the link to the Livestream of the NASA Robotic Mining Competition: http://bit.ly/NASASpeakersBureau
Their two runs are on Wed at 3:30 and Thurs at 3:55 pm. Go UMaine Black Bear Robotics!!
Here are members of the team when they stopped by the dean's office before leaving for FL to show off their new robot, CRUSH!