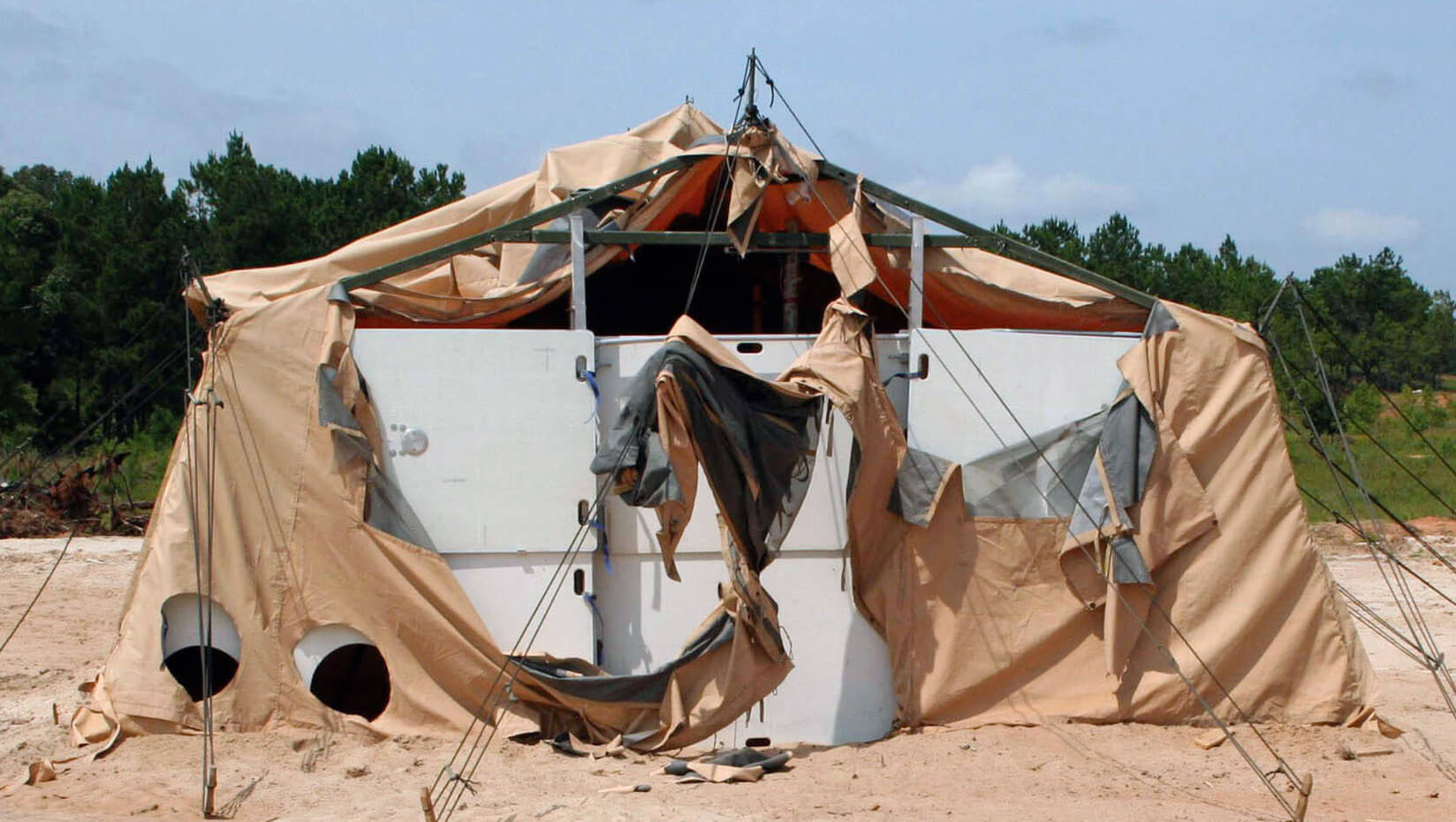 Composites Center awarded $3.2M for R&D to protect troops
The University of Maine Advanced Structures and Composites Center has been awarded more than $3.2 million from the U.S. Army Natick Soldiers Systems Center to support development of technologies that protect troops in the field. The research builds on decades of R&D that led to the development of products like modular ballistic protection systems to protect military personnel in tents and inflatable arches that allow for rapidly deployable shelters.
The modular ballistic panel system is lightweight and rapidly deployable. Researchers are exploring use of 3D printing to create shelters, and the development of new materials to increase protection and reduce detection, weight, production times and overall costs.
UMaine also is developing inflatable arches to allow troops to quickly set up shelter.
The Composites Center's work with the Natick Soldiers Systems Center has resulted in two Maine spinoff companies, Compotech and Advanced Infrastructure Technologies (AIT), both located in Brewer.
A news release on the most recent award for research and development is online.
Contact: Meghan Collins, megan.collins@maine.edu