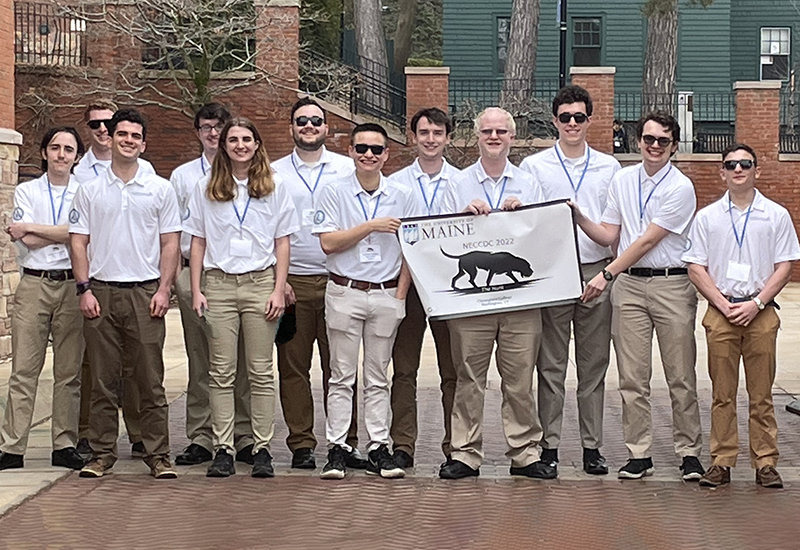 UMaine Cybersecurity Team places 3rd at national competition
After 7 months of intense preparation and passing the qualifier round in January, UMaine students have taken home the third place trophy for the Northeast Collegiate Cyber Defense Competition 2022 regional event. This year's competition focused on the analytical and investigative skills required by a cybersecurity professional.
UMaine's team was started in 2009 by a small group of friends, has since turned into a diverse community of students competing at a national level. The team also collaborates with industry professionals on all aspects of the field. For those interested in joining the team, please visit their website here.