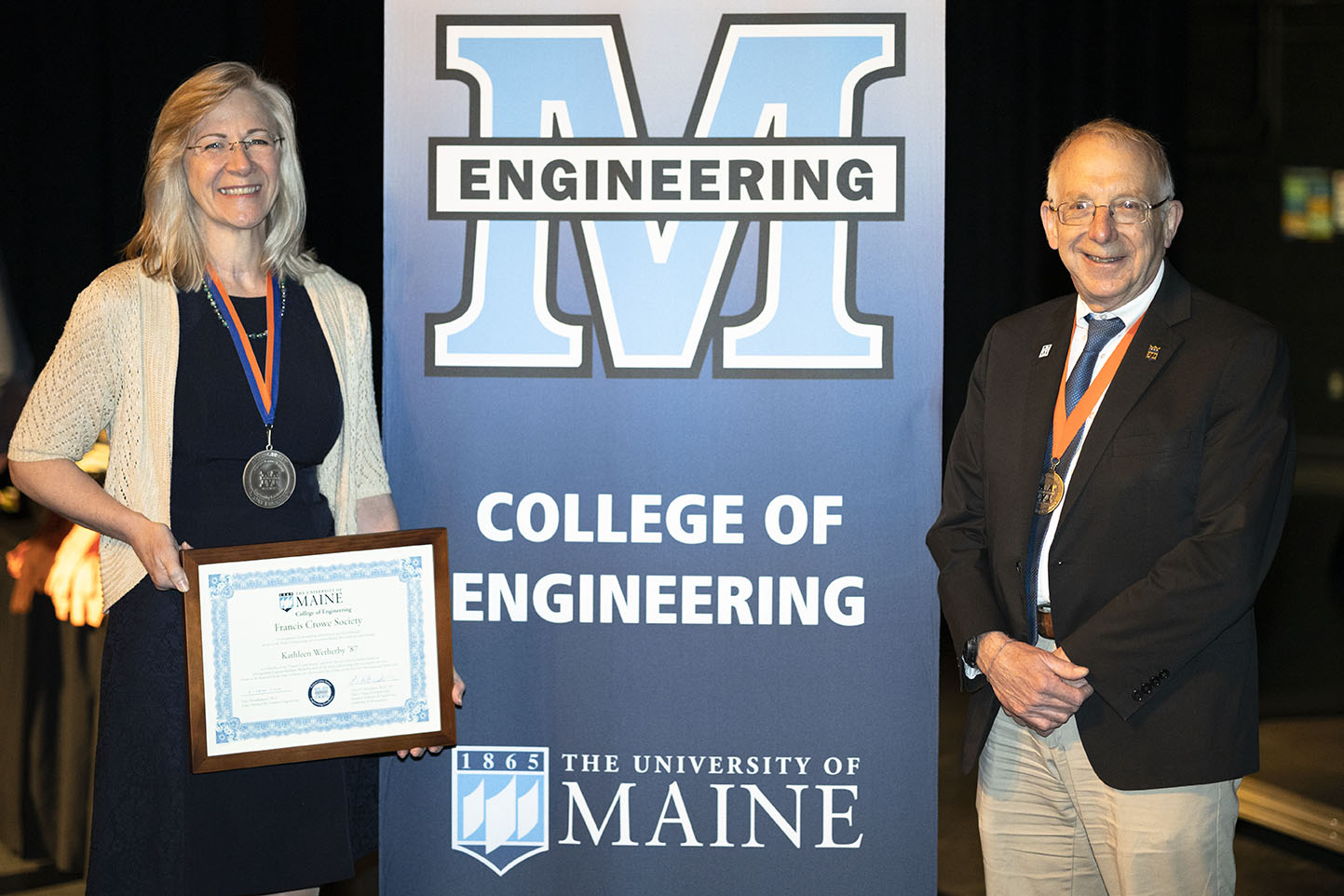 2022 Distinguished Engineer – Kathleen Wetherby '87 Electrical & Computer Engineering
Kathleen Wetherby completed her undergraduate degree in electrical engineering in 1987. Following graduation, Kathleen joined Sanders Associates as a digital design engineer where she focused on Digital Signal Processing (DSP) for signal intelligence work. As DSP became more software-centric, Kathleen's career evolved towards software engineering. In 1991, she joined Siemens Medical Systems as a senior software engineer, developing patient monitoring algorithms to monitoring blood oxygen saturation in neonatal populations and various electrocardiogram (EKG) measures in both neonates and adults.
Kathleen joined ViaSat, Inc. in 1996 as a software team leader developing algorithms for both satellite telecommunication and encryption. She soon became the company's director of engineering for its Marlborough, MA facility. In 2017, Kathleen was promoted to general manager of Acceleration, Research and Technology, overseeing both the Boston and Marlborough, MA offices. Today, Kathleen serves as ViaSat's vice president of engineering for Space and Commercial Networks, a team of over 2000 contributors around the globe (over 1200 of which are engineers). Through her highly regarded leadership style along with the ability to forecast and embrace change, Kathleen helps to guide her organization towards the technologies of the future and align ViaSat's global workforce with these new and everchanging technologies.