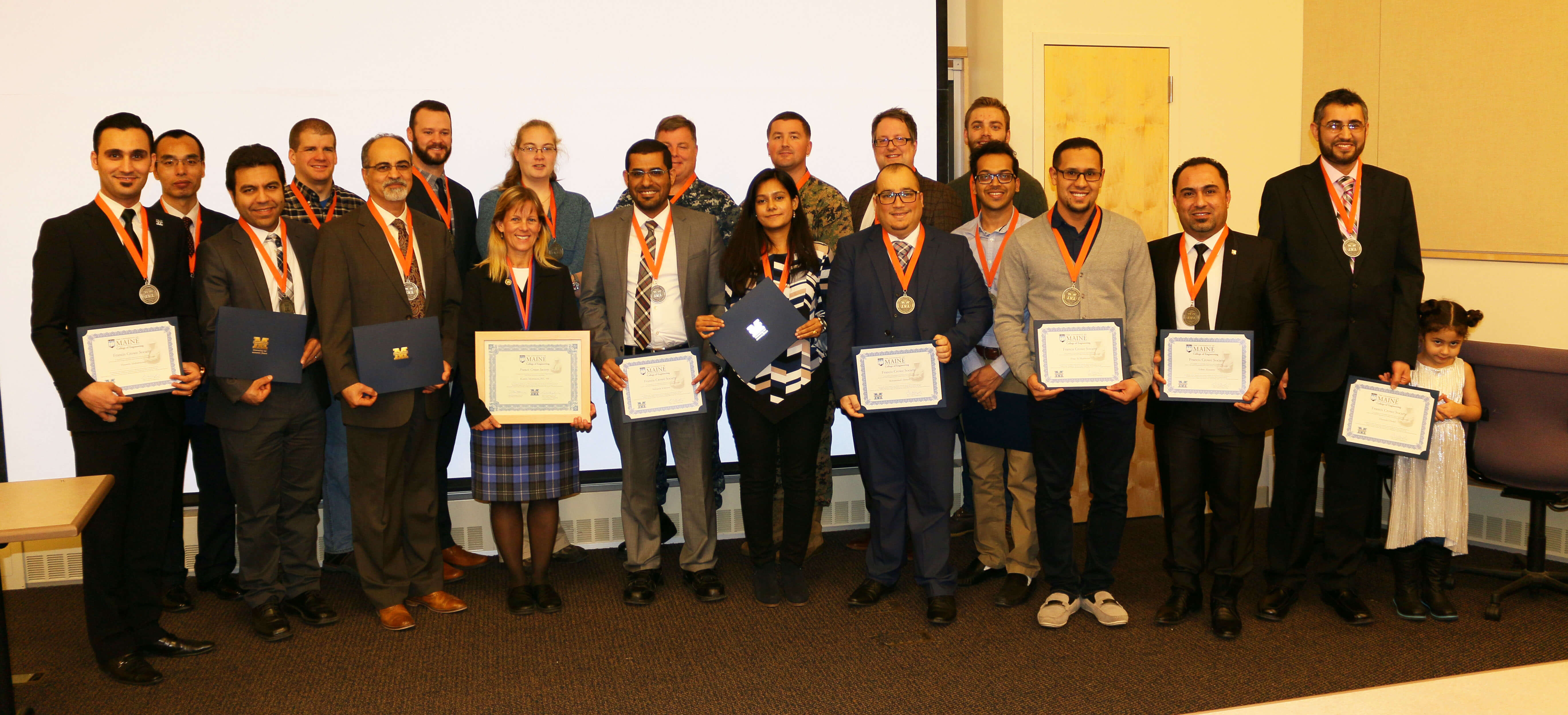 Francis Crowe December Induction Ceremony
The College of Engineering hosted the annual Francis Crowe Induction Ceremony on December 11th to recognize recent December grads and also a distinguished engineer, faculty and honorary engineers into the Francis Crowe Society.
The December 11, 2017 Francis Crowe program can be seen here, as a download.
Francis Crowe Society Membership
Distinguished Members
Individuals who have made major contributions to advancing the art, science or practice of engineering are inducted as Distinguished Members.
Karen Morrison, P.E. '89 Mechanical Engineering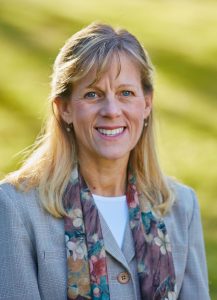 Karen Morrison, P.E., is the founder and president of Morrison Environmental Engineering in Yarmouth, Maine and earned a B.S. degree in 1989 from Mechanical Engineering at the University of Maine. Ms. Morrison acquired over twenty years of expertise in environmental engineering through her work with the Maine Department of Environmental Protection, Bureau of Air Quality, in the private sector first as an ergonomics and safety engineer and later as an environmental program manager at Bath Iron Works Corporation, and through ongoing work as an environmental consultant. Ms. Morrison's primary focus has been in the fields of air quality and oil and hazardous material management, including permitting assistance, emissions reporting, environmental training, contingency planning, and visible emissions training and certification. Experience in other disciplines includes Emergency Planning and Community Right-to-Know Act (EPCRA, Tier 2) planning and reporting, pollution prevention, toxic use reduction, environmental site evaluations, pressure vessel compliance, and underground and aboveground storage tank management.
Faculty Members
Faculty who are engineers are inducted as Faculty Members.
Warda Ashraf – Civil & Environmental Engineering
Masoud Rais-Rohani – Mechanical Engineering
Babak Hejrati – Mechanical Engineering
Yingchao Yang – Mechanical Engineering
Honorary Members
Faculty, officers, and staff who are not engineers
are inducted as Honorary Engineers.
Commander Glenn Pierce – Naval ROTC
Captain Michael Flanagan – Naval ROTC
MacKenzie Stetzer – Engineering Physics
Congratulations Graduate & New Inductees
Note: Traditionally, in December the College inducts new faculty and staff as well as December grads since the May Francis Crowe ceremony does not allow time due the number of May graduates and distinguished engineers being inducted at that time. After careful review, this recent December 11th, 2017 event marks the last time the College will host this event in this format. In the future, the College will instead induct people into the Francis Crowe Society on location and during existing events.