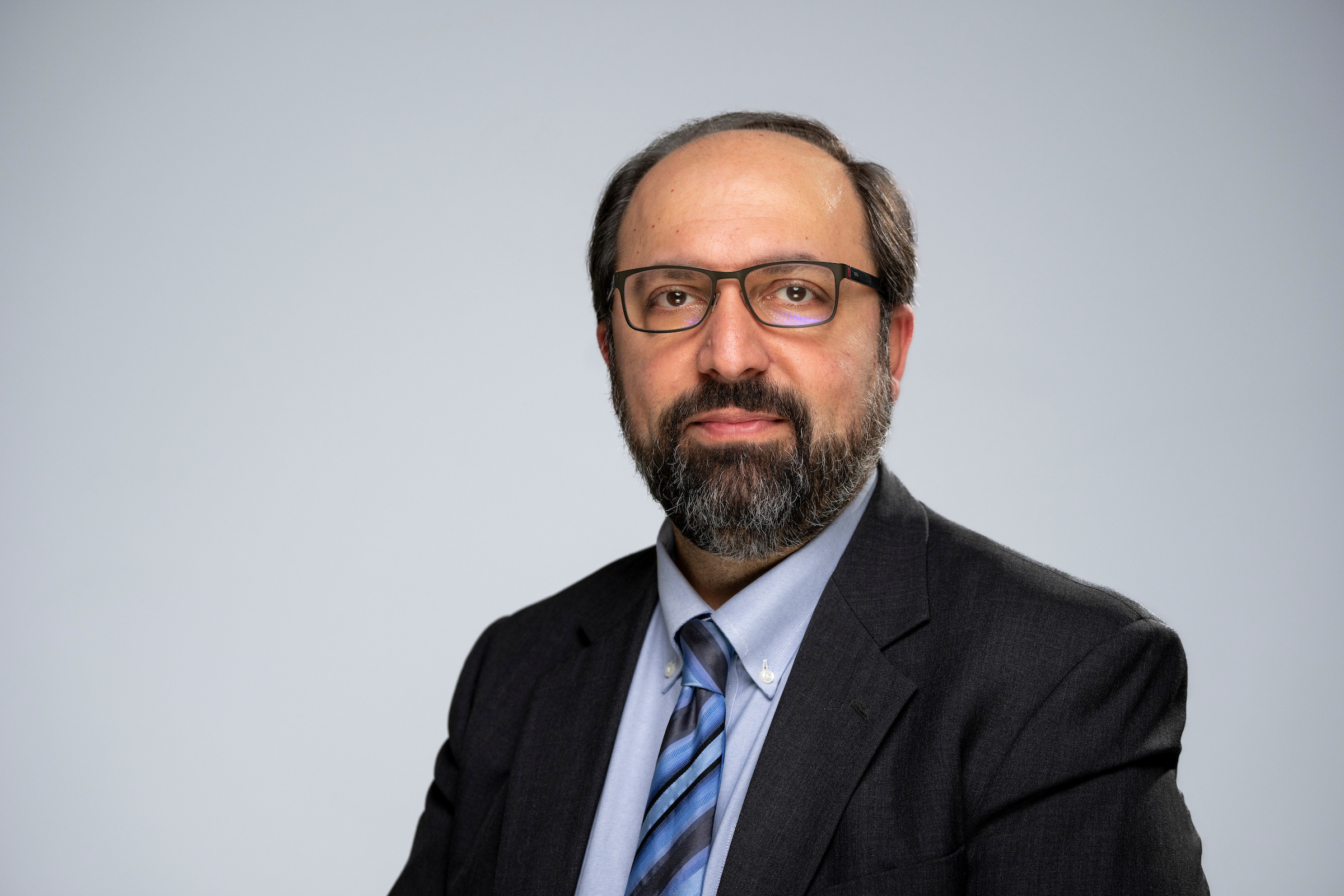 Abedi wins Presidential Research Award
Abedi, an associate vice president for research and director of Center for Undergraduate Research, has a nearly 30-year career in research and teaching. He joined the UMaine community in 2005 and founded the WiSe-Net Lab, dedicated to research on wireless communications and sensor networks for structural monitoring, space exploration and biomedical applications. Student researchers in his lab have gone on to be lead engineers at NASA, SpaceX and top engineering firms.
With a student team, Abedi recently completed building Maine's first CubeSat, MESAT1, to be launched to polar orbit in 2023. The miniaturized research satellite, funded by NASA and the Maine Space Grant Consortium, will circle Earth for 12 years, providing Maine K–12 and college students, educators and small businesses with access to space data from a ground station in Orono. 
His biomedical research has contributed to two patents for a system and method for early detection of mild traumatic brain injury, co-invented with UMaine professor of psychology Marie Hayes. The biomedical device is designed to help patients — from veterans and the elderly to athletes — with Alzheimer's disease, traumatic brain injury and mild cognitive impairment due to aging. 
Abedi and his research teams also have developed and tested wireless sensing instrumentation for air leak detection in NASA's first inflatable lunar habitat, sited at UMaine. That source localization using acoustic wireless sensor networks resulted in a product that was launched to the International Space Station in 2016. The technology, successfully operated for several months on the space station, was the first product to be launched into space and to use AI and signal processing for air leak detection, localization and signature recognition. 
In addition to his wireless sensor research for enabling deep-space missions, Abedi's cutting-edge technology research and development has implications for environmental monitoring, including the use of artificial intelligence to provide a cost-effective, energy-efficient tool to monitor and manage Maine's forests.
Abedi is co-founder of two startup companies: Activas-Diagnostics and Nawindor. His extensive publication record includes six books. He is the co-founder of IEEE International Conference on Wireless for Space and Extreme Environments and serves as vice president of the IEEE Council on Radio Frequency Identification.