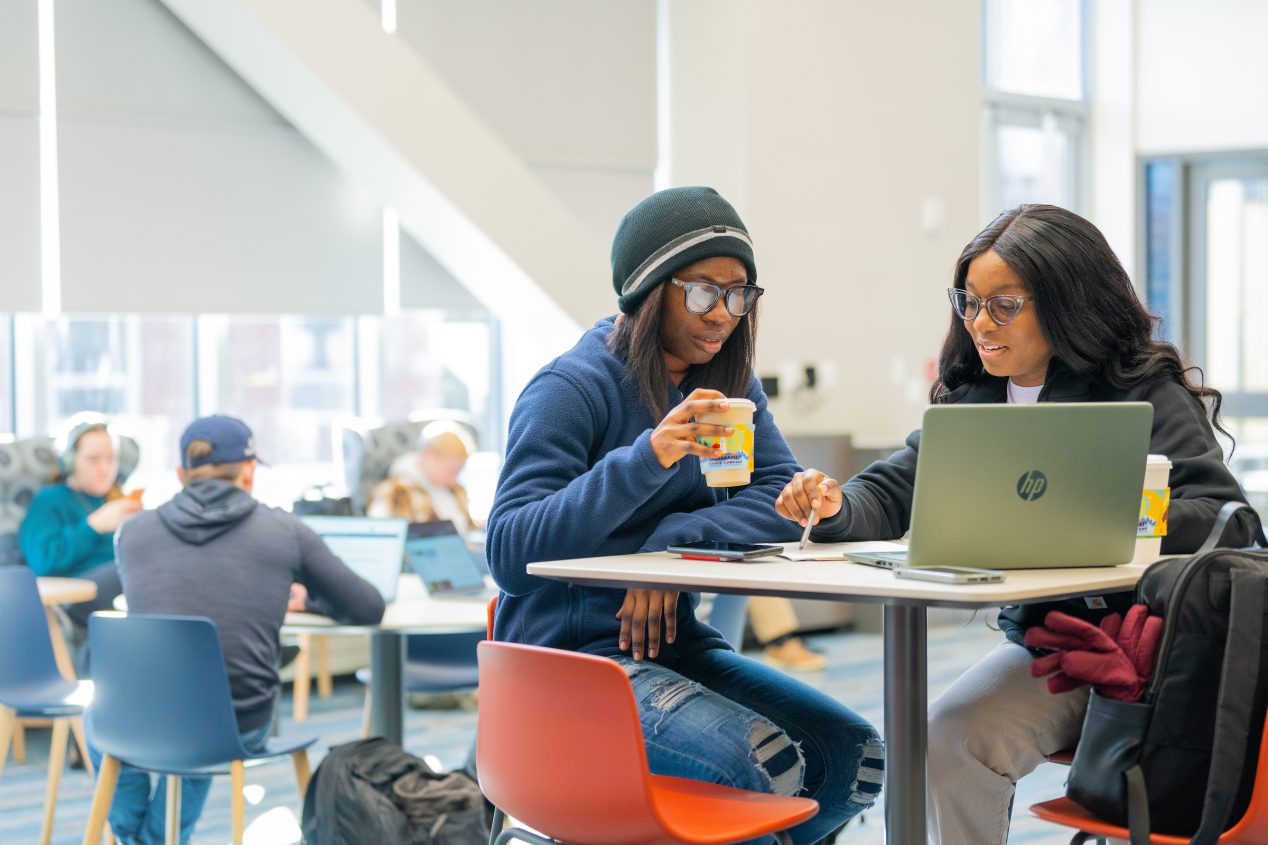 Building Bridges to Engineering Students (BBEST)
---
Scholarship Information
The Building Bridges to Engineering Students (BBEST) program offers competitive, academic-year scholarships valued up to $5,075  for students with demonstrated financial need and a strong academic record. Selected BBEST Scholars will receive scholarships for up to four years while enrolled in any of the engineering programs at the University of Maine in Orono.
In addition to financial support, BBEST Scholars have the opportunity to participate in a range of BBEST activities focused on  supporting your academic success. BBEST activities include:  1) regular workshops on academic and career matters, 2) peer and faculty mentoring, 3) tailored BBEST advising support, 4) and a range of outreach activities such as Engineering Ambassadors.
The BBEST program is funded by a National Science Foundation Scholarships in Science, Technology, Engineering and Mathematics (SSTEM) program (award number 2220899).
---
The best part of being a BBEST Scholar is the connection to faculty who understand the system and can help in situations that you have little experience with.
– Zech Hoeft, Mechanical Engineering Sophomore
The best thing about being a BBEST scholar is the connections you make with the other scholars.
– Jacob White, Mechanical Engineering Freshman
The best part has been the mentorship, guiding me to the betterment of my career
– Tyler Leclerc, Electrical Engineering Freshman
The best thing about being a BBest Scholar has been having a mentor for everything from research to finding an internship.
– Abrial Davis, Chemical Engineering Sophomore
---
Eligibility criteria
Scholarships will be awarded to incoming freshmen (2023-2026) and (in the 2023-24 Academic year only) to rising Sophomores at UMaine.  To be eligible for the BBEST Program, you must be:
Citizens of the United States, nationals of the United States (as defined in section 101(a) of the Immigration and Nationality Act), aliens admitted as refugees under section 207 of the Immigration and Nationality Act, or aliens lawfully admitted to the United States for permanent residence. 
Enrolled at least part time in a major in the College of Engineering as 1st or 2nd (AY 2023-24 only) year students
Low-income as determined by Pell Grant Eligibility
Demonstrate academically potential or talent, as based on:

GPA ≥ 3.0
a letter of recommendation from a STEM teacher at the student's high school or (for rising sophomores in AY23-24) a letter of recommendation from the advisor or a college professor, and 
a personal statement
How to apply
You need to have been accepted to UMaine into one of the Engineering Programs.    Eligibility of criteria 1 through 4.1 will be confirmed through the Office of Student Financial Aid.
Letter of Recommendation by teacher/professor.  Please have the STEM teacher of professor/advisor submit the letter of recommendation to BBEST@maine.edu, clearly indicating:
your name and the specific relationship that the recommender has with you (for example, "Teacher in calculus A", or "Professor in Statics")
The letter should address your academic potential or talent, as well as your passion for becoming an engineer.
Personal Statement.  Please submit the personal statement by addressing all individual questions in this form
Shortlisted candidates will be invited to a brief zoom interview.
For additional questions and/or help on how to request and submit the Recommendation Letter and the Personal Statement please email BBEST@maine.edu